Jetfuel Expands Statewide with NEW Premium Cured Resin Vapes
Jetfuel Expands Statewide with NEW Premium Cured Resin Vapes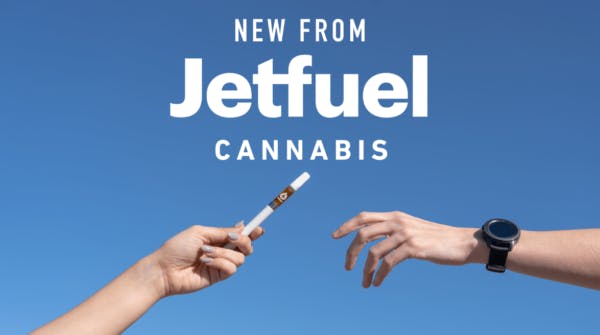 Jetfuel Cannabis is reaching new highs in 2023, delivering a new way to light your fire across Gold Flora's family of retailers this week. Let us introduce Jetfuel's NEW Cured Resin Vape Cartridges! You can be the first to get your hands on all three full-spectrum strains at our Southern California location, King's Crew in Long Beach, as well as Northern California locations Airfield Supply Co, Higher Level Hollister, and Higher Level Seaside.
Why Cured Resin?
So, what's all this talk about cured resin? Jetfuel Cannabis is a big believer in the power of cannabis and how each component works together to create the unique effects of each strain, we know this as the entourage effect. Their cured resin is strain-specific and made with 100% cannabis terpenes to maximize your desired outcome. To preserve the full-spectrum cannabinoid profile commonly lost in the distillation process, they use special curing techniques that result in more refined oil and better-preserved cannabinoids and terpene profiles.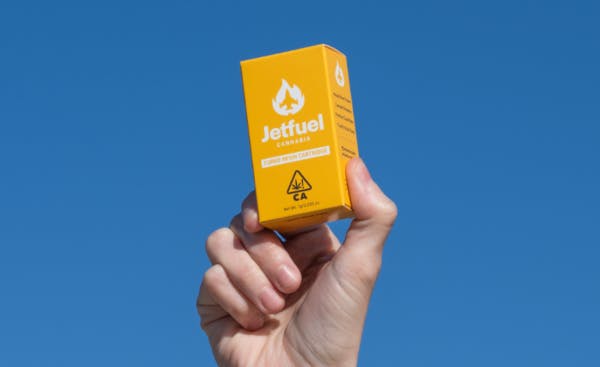 Jetfuel's attention to detail and focus on perfection continue beyond the oil. Quality extracts come from quality flower, so they started with the best of the best material grown indoors at their cultivation facility in Palm Springs, California. Once they've cured and sent it off for extraction, they add only cannabis-derived terpenes for the most authentic flavor and experience possible. After all this dedication to perfection, they decided this liquid gold couldn't just go into any old hardware, or the process was all for naught! Jetfuel Cannabis chose to use advanced hardware that features food-grade housing and medical-grade stainless steel components to get better vapor production and avoid inhaling heavy metals.
Light Your Fire
When choosing which strains to transform into cured resin, Jetfuel's team wanted to ensure the bud that was picked would evoke memories of old-school genetics but with a new-school twist. The first one was an obvious choice because of its already powerful reputation: Durban Poison, an African Landrace Sativa known for sharp pine aromas, sweet & sour flavors, and ultra-energizing effects, is the perfect co-pilot for every adventure. Helping you stay productive, explore the world, and spark creativity wherever you go. The next might have a relatively new name, but its genetics go back farther than you'd think! Animal Mints is a perfectly balanced Hybrid cross between Thin Mint GSC and Fire OG. Melt away with an earthy-sweet flavor that surprises your senses with a minty-fresh finish. A great anytime strain, effects transform when you need them to. Last but absolutely not least is their heavy-hitting Bubba Kush! This Indica-dominant Hybrid has historical ties to legendary strains OG Kush, Northern Lights, and Afghani Kush. It boasts a potent and heady high with herbal, chocolatey flavors that transport you to the clouds in a luxurious style.
We can't wait for you to try all three of these high-class vapes, and stay tuned for new strain drops because we have some exciting new flavors coming very soon!